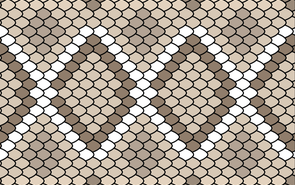 Testimonials
We have many reviews on Facebook, Yelp, and Google. Click the buttons to see each source directly. We've also posted some reviews below. Be sure to scroll to the very bottom to see links of our business in various news sources and  publications, too.
"If you're looking for snake training that really works, go to Rattlesnake Ready LLC. None of that dogs sniffing cages with snakes in it. This 4 step training process was amazing! Had both our Rhodesian Ridgebacks trained with Cody and Kate and it was above our expectations. Our pups sure know to stay away from snakes now."

Kolton & Nicole M. - Cave Creek, AZ
"Cody trained my pup at our house this morning, in the very environment in which there is the most risk of contact with rattlers. It is a four pronged process that sensibly leads many dogs, mine included, to want to avoid sharing physical space with a snake. Smell and sound of a snake was also introduced as a deterrent. Value for money was very favorable, my neighbors were very impressed compared to the providers they used. Highly recommended."

Peter M. - Carefree, AZ
"Thank you, Cody, for your kind, caring and consistent rattlesnake avoidance training for our four dogs this morning. I was not looking forward to this training but you have excellent timing and format. Am sharing this positive training experience to all our friends with canine family members. Working with dogs and muzzled (yes!! muzzled) rattlesnakes in their own environment was truly educational for all involved."

Nancy J. - Phoenix, AZ
"Awesome training for all four of our dogs. Caring & kind, professional & effective."

Sara S. - Prescott, AZ
"Cody trained our year and a half old Pit Bull/ Lab mix. She responded well to the training. She wants NOTHING to do with a snake now. I highly recommend Cody and Rattlesnake Ready for you pets."

Jeff R. - Gilbert, AZ
"Fantastic service all around. Fast response, on time, professional, knowledgable, friendly. All three dogs responded beautifully to the training and no animals were traumatized in the process. It was thorough and personalized for each dog. I can't recommend Cody enough. We will be coming back for a refresher every year. Thanks!"

Sharen R. - Cave Creek, AZ
"Cody trained Marcy this morning on the trail where I normally run with her and have seen quite a few snakes. He was friendly, patient and great with our pup. Great service and I would recommend anyone who has their dog off leash in the desert or anywhere in Southwest to complete this training. He had the snakes out in the open, muzzled and the dogs actually get a chance to encounter the snake as they would in the wild.
Thank you Rattlesnake Ready!"

Amy N. - Scottsdale, AZ
"I just had my one year old Maltese and two year old Maltipoo trained. The experience was great, Cody explained the process completely up front, he was great with my dogs, very calm and professional. The service he offers is a great peace of mind, knowing my dogs will avoid a rattlesnake will save their little lives! I would recommend Cody to anyone who lives in a rattlesnake area."

Marla B. - Mesa, AZ
"Cody is the best. I highly recommend his training to your pets."

Viviane S. - Scottsdale, AZ
"Thank you Cody and Kate for a long day of hard work. I loved that the training from last year held so well. I do need to brag on Cody, there was a noticeable difference in the dogs who were on a refresher course from Cody vs dogs who had originally trained elsewhere. Cody has the knowledge and the timing. Thank you!!!"

Kathy B. - Williamson Valley, AZ
"I HIGHLY recommend Cody and Kate! They were recommended to me by my veterinarian.  This is a great service! They bring a muzzled rattlesnake to your home so your dogs encounter it on their own turf, in a normal situation.  I feel 1000% better about my labs encountering rattlers after using RattlesnakeReady! On time, and extremely nice and professional. Very, very good! Highly recommend!"

Chris N. - Scottsdale, AZ
"Cody trained my dogs 4 years ago and they still remember. Worth every penny if you live or hike in rattlesnake country."

Sandy C. - Cottonwood, CA
Absolutely fantastic! My dog had been rattlesnake trained previously, however only in situations where the rattlesnake was in a cage. Rattlesnake Ready's use of muzzled rattlesnakes truly offers the most realistic scenario for training. My dog now knows to avoid rattlesnakes... and also possesses the previously obtained, and much less useful, knowledge of avoiding cages in the desert that sound and smell like rattlesnakes (HA!) I'll absolutely be coming back on a yearly basis for refresher training! Thank you!

Melissa D. - Cave Creek, AZ